From the DjangoBooks Blog...
Meet Our Guitar Tech: John Saba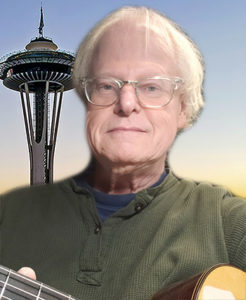 North America's Most Experienced Gypsy Jazz Guitar Tech Twenty-three years ago I walked into Dusty Strings music store in Seattle and purchased my first Gypsy guitar. After decades of trying to play Gypsy jazz on flatops and archtops, I was thrilled to finally own "the real thing!" But what made the experience all the better, […]
The post
Meet Our Guitar Tech: John Saba
first appeared on
Blog
.
Posted by Michael Horowitz in "News" on 10/11/2021 at 03:37 PM.
Featured Video
Guitar Audio Demos
Recent Forum Posts
Dupont Nomade D hole top warping
Thread created by Schmitz93 on 10/20/2021 at 07:48 AM.
My experience with my new Altamira
Thread created by GiveMeYourGuitar on 09/01/2017 at 01:21 PM.
First Fret Necessary? Does it make a difference in sound or playability without it?
Thread created by bohemewarbler on 10/17/2021 at 02:25 PM.
Faux recording
Thread created by Carlo Gentenaar on 10/21/2021 at 03:33 AM.
Best settings and setup for Blue Yeti microphone
Thread created by Lango-Django on 10/21/2021 at 11:47 AM.
Anybody playing GJ in Pinellas/Pasco/Hillsborough counties Florida?
Thread created by GregO on 10/06/2021 at 05:03 PM.
Small (and big) children draw guitars and other musical impressions
Thread created by Willie on 03/25/2021 at 09:09 AM.
Sign up for online collaboration - Minor Blues (beginner level)
Thread created by Azazzell on 10/19/2021 at 09:30 AM.
Gypsy Jazz Events