From the DjangoBooks Blog...
The Oscar Aleman Play-Along Songbook Vol. 1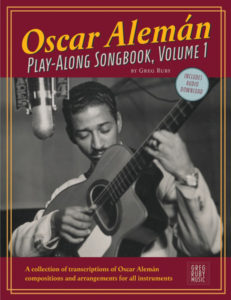 At last, accurate transcriptions of these classic performances!
Posted by Michael Horowitz in "News" on 04/19/2019 at 02:02 PM.
Featured Video
Guitar Audio Demos
Recent Forum Posts
AJL- La Flasque - First silent travelguitar
Thread created by aj on 11/13/2014 at 01:03 PM.
the Hot Club of San Francisco turns 30
Thread created by Paul Mehling on 05/24/2019 at 03:27 PM.
Adrien Moignard "Don't Tell Me"
Thread created by adrian on 05/21/2019 at 08:39 AM.
How popular is GJ in Spain?
Thread created by Jojo on 05/20/2019 at 01:40 PM.
For Sale Gitane DG-250M (or trade)
Thread created by t-bird on 05/09/2019 at 03:40 PM.
SF / East Bay jam
Thread created by everett on 05/21/2019 at 10:33 PM.
Dupont MD 30 and others for sale, will be at DIJ
Thread created by MarkA on 05/20/2019 at 06:45 PM.
Gypsy Jazz Events