From the DjangoBooks Blog...
New at DjangoBooks.com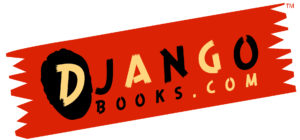 Greetings Gypsy jazzers! Here's what's new at DjangoBooks.com: New Guitars 1947 Selmer Petite Bouche #651 1938 Selmer Roundhole #448 1932 Selmer Maccaferri #98 1933 Selmer Conversion 1934 Selmer Petite Bouche Transitional Model 1960s Jacques Favino Modele #10 1971 Jacques Favino Enrico Macias 1968 Jacques Favino Enrico Macias 1960s Jacques Favino Selmer 1935 Gibson L-4 1950s […]
Posted by Michael Horowitz in "News" on 01/16/2023 at 01:27 PM.
Featured Video
Guitar Audio Demos
Recent Forum Posts
Vandora brand
Thread created by oderus on 01/29/2023 at 09:09 AM.
Guzz S3 Pick
Thread created by alecz2008 on 02/06/2023 at 04:24 AM.
GJ in Minneapolis
Thread created by billyshakes on 02/06/2023 at 07:41 PM.
Django in June 2023
Thread created by jonpowl on 02/06/2023 at 05:00 PM.
Gispy Jazz Workshop with Koweit Reinhardt, Benjamin Clement & Léo Ullmann in France
Thread created by truffade on 10/19/2015 at 06:34 AM.
Women playing Gypsy Jazz guitar
Thread created by Willie on 02/03/2023 at 05:16 AM.
Any Gypsy jazzers near or in Pasadena Ca area?
Thread created by scotty577 on 02/05/2023 at 02:09 PM.
Feb. Song Of The Month--It Had To Be You
Thread created by MikeK on 02/05/2023 at 05:30 AM.
Gypsy Jazz Events