From the DjangoBooks Blog...
Meet Our Guitar Tech: John Saba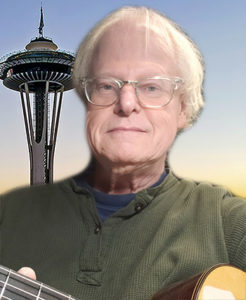 North America's Most Experienced Gypsy Jazz Guitar Tech Twenty-three years ago I walked into Dusty Strings music store in Seattle and purchased my first Gypsy guitar. After decades of trying to play Gypsy jazz on flatops and archtops, I was thrilled to finally own "the real thing!" But what made the experience all the better, […]
The post
Meet Our Guitar Tech: John Saba
first appeared on
Blog
.
Posted by Michael Horowitz in "News" on 10/11/2021 at 03:37 PM.
Featured Video
Guitar Audio Demos
Recent Forum Posts
Could use a bit of community encouragement
Thread created by Passacaglia on 12/01/2021 at 11:04 AM.
My new guitar by Shelley Park
Thread created by cbwim on 12/08/2021 at 10:00 AM.
Scoredog Holiday Songs
Thread created by Scoredog on 12/07/2021 at 02:15 PM.
Corsican style - I just discovered a whole separate style of music
Thread created by djangology on 09/16/2021 at 09:06 AM.
Dec. Song Of The Month--My Melancholy Baby
Thread created by MikeK on 12/05/2021 at 05:31 PM.
Who wants to DJAM in MARIN County CA ??
Thread created by anthon_74 on 01/04/2013 at 04:23 AM.
#250?(-1)
Thread created by cbwim on 12/06/2021 at 10:30 AM.
Bugera moved
Thread created by constantine on 12/06/2021 at 07:18 AM.
Gypsy Jazz Events