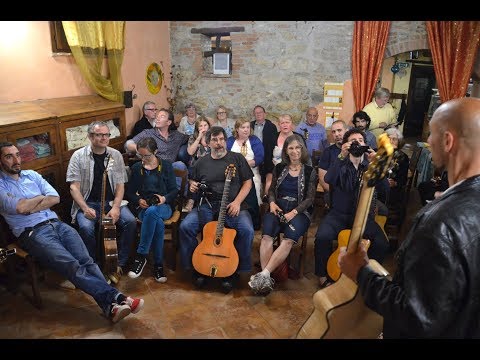 - Are you at a plateau in your guitar playing?
- Do you wish you had more people you could jam with?
- Do you see yourself playing and practicing guitar for 4 full days with different people and learn new ways to improve?
- Can you imagine doing so surrounded by the sunny Tuscan countryside with some of the best food and wine in the world?
If you answered yes to all the questions above, join me at:
"UNDER THE TUSCAN SUN GUITAR CAMP"!
WHAT YOU GET **
Minimum of 6 hours of focused guitar practice and playing per day, under the supervision of Dario Napoli
"1 -on- 1" time with Dario, available for questions, tips and feedback, available throughout the day
Package includes Accomodation, Dinner on the 20th, Breakfast, Lunch and Dinner through the rest of the Camp. Check-in is expected at or after 15:00 of Wedesnday June 20th and Check-out is Monday June 25th by noon
FREE access to gorgeous outdoor swimming Pool INCLUDED!
FREE cooking classes and pasta making classes!
Plenty of options for spouses and/or significant others!
ALL INFO HERE:
http://darionapoli.com/under-the-tuscan-sun/