By Dario Napoli
As the guitarist and bandleader, it often falls to me to arrange the tours for our group, the Modern Manouche Project!
Over the last few years we've played in some great venues and festivals all over the world and met many beautiful gypsy jazz fans along the way.
For this article, I'd just like to highlight 5 of these, from around Europe. Whether you're a fan looking to listen or a musician looking to get booked… check these places out!
1) Frodsham Guitar Club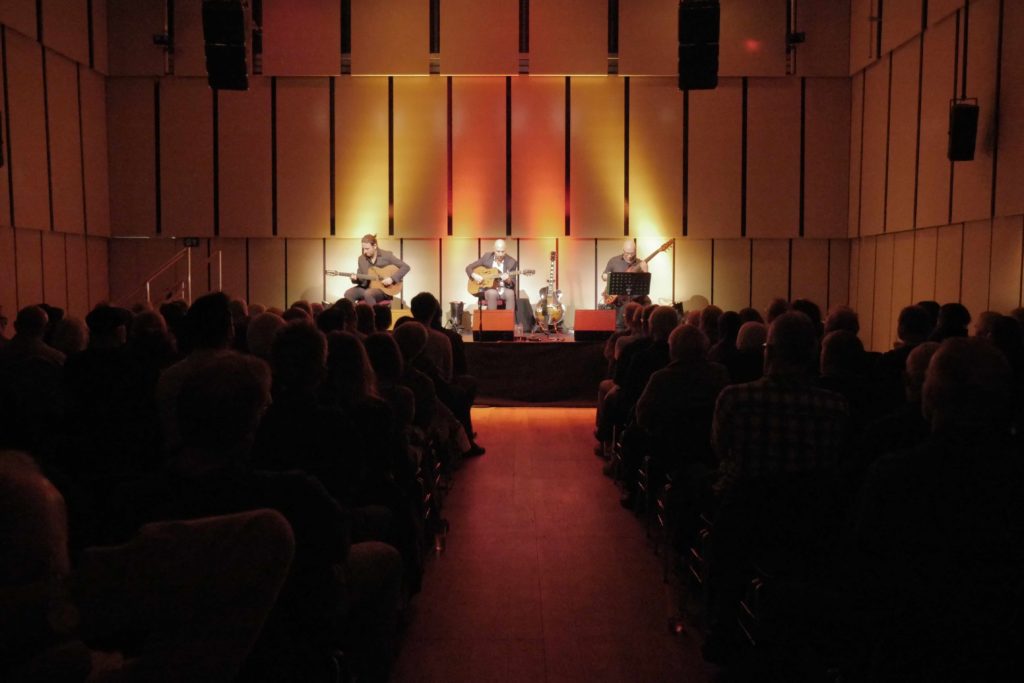 This venue is in the UK area of Liverpool – and doesn't make these types of articles as often as it should! It's run by my friend Conor French who invites the best players from everywhere, is super friendly and a great promoter.
He was also involved with organising the "Django Legacy"series at the Liverpool Philharmonic, where he invited us too. The level of respect for the musicians performing and for the music of Django in particular is really unmatched and is a dream both for musicians and audiences alike, who hang on to every note, from the beginning to the end of the concert!
Find out more: https://twitter.com/frodshamguitar
2) Cafe de Stam, Gerwen, NL

I played here a few times with Stochelo Rosenberg and Paulus Schafer. It has an amazing energy and passion and is right in the hub of where some of the best Dutch gypsy musicians live. The venue is not a large one but you feel like you are playing in a stadium as the participation from the crowd is incredibly intense and everyone is very close to the stage. It's always a huge honor to perform for a lot of the gypsies who do come out and support their own music
Find out more: http://www.cafedestam.nl/
3) La Chopes des Puces, Paris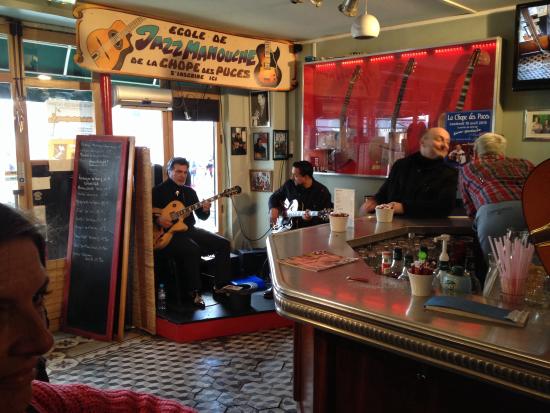 This is such an historical venue: Django himself played there and still, to this day, all the best players meet and jam there. If you're in Paris, it's a must-visit. No other venue expresses the spirit of this music more faithfully, as it developed in Paris during Django's years. Formally or informally, it seems like someone is performing there always, at any time of the night or day. Gypsies and non-gypsies congregate, and play endless hours, Django's music in its rawest and most unfiltered form.
Find out more: https://www.lachopedespuces.fr/
4) Victoria Teatern, Malmo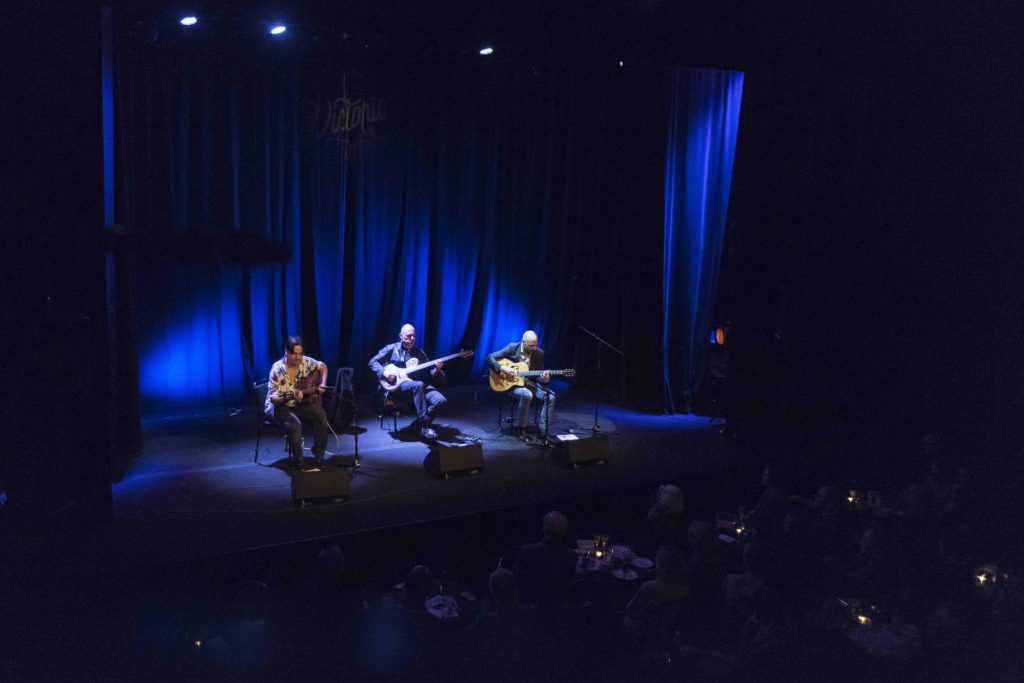 One of my best experiences ever, Victoria Teatern in Malmo, Sweden, is a cozy theatre with outstanding sound technicians and an even better audience. The theater hosts all kinds of music year round but the programmer, Edin Bahtijargic is an accomplished accordion player and huge fan of Django's music; besides inviting gypsy jazz acts year round, he also organizes a Django fest in January (Victoria Hyllar Django!).
5) Cosmopolite, Oslo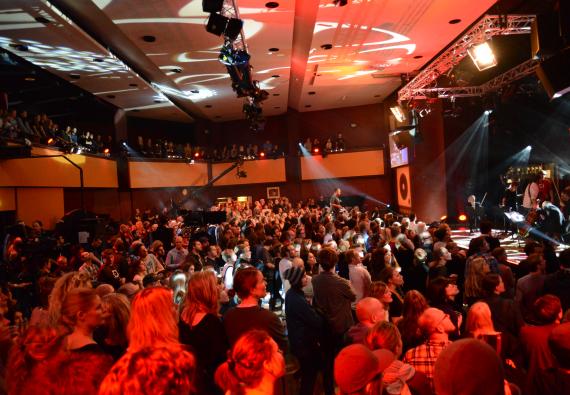 Thanks to guitarist and producer Jon Larsen, who with his project 'Hot Club de Norvege' as well as with his label 'Hot Club Records', has done an incredible job in promoting the music of Django for over 30 years, this venue hosts every year in January (and throughout the year individual concerts as well) one of the oldest Django Festivals in existence. Oslo has a small but very prolific scene of musicians who adore the music of Django and are always up for great jams after the concerts, super friendly and welcoming.
About Dario
Dario Napoli's 'Modern Manouche' project brings a passion for sinti guitarist Django Reinhardt firmly into the 21st century. Aside from the obvious gypsy swing influences, original and standard compositions mix elements from bebop and modern jazz through to funk and groove. His latest release, Joie de Vivre, came out in early 2020.
With fellow guitarist Tommaso Papini holding down the rhythmic framework and bassist Tonino De Sensi completing the trio, the music was captured live at Energy Studio in Eindhoven – where some of the most famous gypsy musicians of recent times have recorded.
The result is an unpredictable and exuberant sound, which steals from various musical eras and leads you through a rich and vibrant sonic experience… without ever totally abandoning the gypsy imprint of Django.
"the privilege of touring the world and meeting new people and, at the same time, creating music… That, in a nutshell, is 'Joie De Vivre'" – Dario Napoli (http://darionapoli.com/ / https://youtu.be/vyup6bTU2N8)