Boulou Ferre is simultaneously the most authentic and eclectic guitarist playing within the Gypsy jazz genre today. Authentic because he grew up within the epicenter of the tradition: He's half Gypsy, his father was Matelo Ferret, he was born and raised in Paris, and he was schooled in the traditional Gypsy guitar technique and music from an early age. Eclectic because he mastered bebop before his teens, studied classical guitar at a conservatory, and has come to embrace musical influences as diverse as Lenny Tristano, Bach, and Arnold Schoenberg. Boulou has it all. Deep, deep roots in a traditional from of music as well as full understanding of the most complex forms of art music.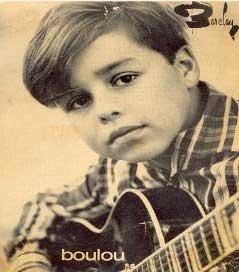 For those interested in studying Boulou's style, see my Unaccompanied Django Book. Gypsy Etude #2 is a transcription of Boulou's Baroque style exploration of Django's Improvisation #3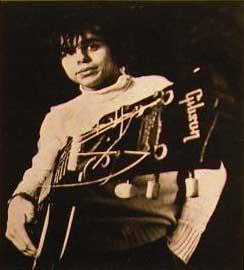 Those of us lucky to see Boulou's performances at the Djangofest NW witnessed just how powerful this man's music is. These performances surely have earned him new found respect among guitarists in North America. For those of you looking for more of Boulou's music you'll find that there are about half a dozen commercial recordings available from the late 1970s on. My personal favorites are: Gypsy Dreams and Pour Django. However, Boulou's recording career began much earlier when he was a child. The following recording was made sometime in the 1970s.