Lulu Reinhardt and Han'sche Weiss are arguably the two most important guitarists from the German style of Gypsy jazz.


They both played extensively with the great German Gypsy violinists Schnuckenack Reinhardt and Titi Winterstein. Han'sche later moved onto more modern bebop style jazz which he still performs to this day.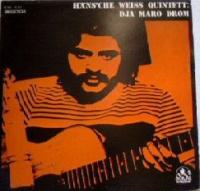 Lulu Swing is perhaps one of the most famous compositions from the German school of playing. It is based on the chord changes to Billy Strayhorn's Take the A Train and has been recorded by many of the great contemporary performers of Gypsy jazz.


For more Han'sche Weiss see:




Musik Deutscher Zigeuner Vol.5: Hans'che Weiss Ensemble