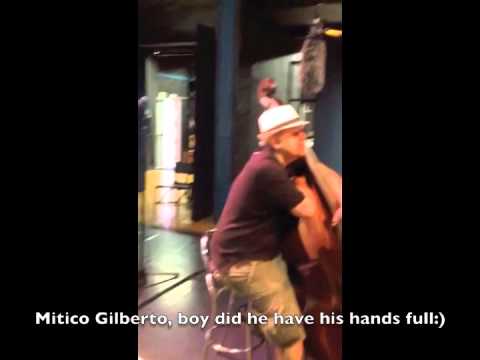 Hello everyone!
I can't begin to tell you how excited I am to share with you my latest episode of Diary of a Gadjo, Part 1, this time from Piracicaba Festival in Brasil!
This was truly an unforgettable experience, since I've been dreaming of seeing Brasil since I was a boy, now I had the chance to visit as a musician, and even cooler, playing manouche! For this I thank Mauro, Ernani, and José who were able to make this happen (not to mention, the Buddha himself, Fernando).
So much happened, the video could have easily lasted an hour but I tried to condense everything in the most effective way and in a few days, I will post Part 2 of my tour in Brasil.
Enjoy and stay tuned for more!
Please feel free to comment, if you'd like, let me know your thoughts about the video, and if you REALLY like it, feel free to share!
A bientot!
Dario