ok here's a few links to some printed material i use or might recommend for those studying GJ & early swing clarinet. I'll probably start another topic for saxophone, and try & keep this one for the ebony stick blowers amongst us...
first up is this book:
"jazz clarinet 2" by John Robert Brown . pub. IMP ISBN 0 86359 301 1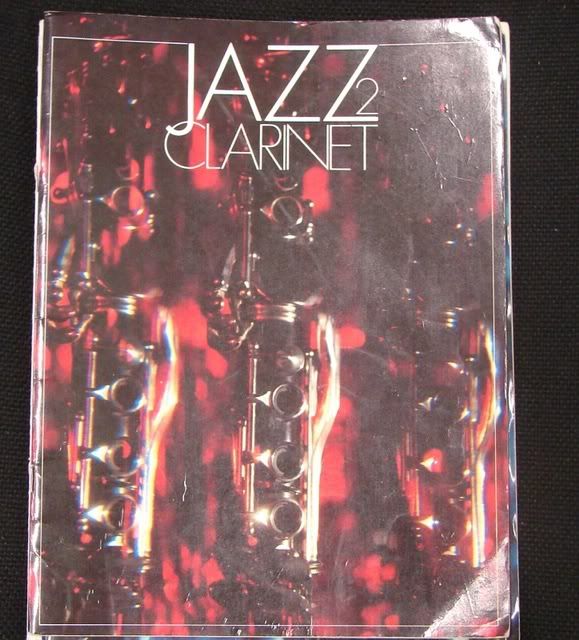 contents are
'S wonderful
12th street rag
April in Paris
But not for me
Come rain or come shine
Crazy rhythm
Down by the riverside
Les oignons (the onions)
Lord let me in the lifeboat
Mexican hat dance
Morning thunder
My heart stood still
Oh! lady be good
Oh! lady be good
Papa skag stomp
Sing you sinners
Swing low sweet chariot
Tea for two
The man I love
The world is waiting for the sunrise
transcribed from solos by: Bechet, Nicholas, Lewis, Dodds, Simeon, Bigard, Hall, Fountain, Herman, Shaw, Mince, Guifre, Most, Goodman, Defranco, Daniels.
This might be the first book i'd say to look out for, if you are a competent reader, the transcriptions are very accurate, and give a good overview of a lot of the styles of many famous new-orleans / swing / bebop clarinettists
As usual, there's not a lot in the same keys as the standard GJ keys, but it's good to practise transposing anyway

-A-