Last night's Toronto Bireli Lagrene concert was a wonderful event. His amazing mastery of the guitar will live in the memory of everyone present.
(BTW, kudos to Djangobooks.com very own Dennis Chang for his solid contribution on rhythm guitar. IMO, the sound man could've cranked up Dennis' mike a few more notches, but maybe it was just where I was sitting...?)
Anyway, one of the evening's many, many highlights was an unaccompanied duet between Bireli and sax man Franck Wolf on the lovely "Mouvements"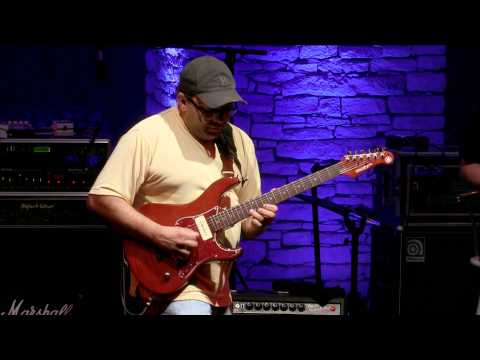 This piece brought to mind a similar unaccompanied duet between Eddie Lang and clarinet genius Jimmy Dorsey way back in 1930. Both compositions feature a sort of light classical feel and feature the guitar and woodwind playing in unison.
After a bit of googling, I'm still unsure as to whether "Mouvements" is a Bireli composition or was written by Philip Glass, as one YouTube commenter indicated?
Similarly, authorship of the lovely Lang-Dorsey eight bar intro to "Promises" is unclear: was it written by Lang? And/or Dorsey?
Anyway, have a quick listen to the intro to this 1930 pop tune and tell me if you agree that Lang was WAY ahead of his time!
Will
I live in a little tourist town called Niagara-On-The-Lake, Ontario, Canada, which is about twenty miles north of Niagara Falls.

If you are ever planning on visiting the beautiful Niagara area, feel free to PM me and perhaps we can get together and do some jamming.