Kamlo Barre - Oriental Minor Blues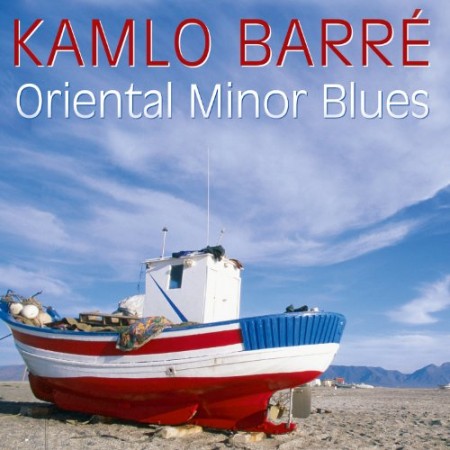 Frémeaux & Associés
The ever searching Barre looks to inspiration from across the Mediterranean. This wonderful release features influences from Spanish Andalusia, Sicily, the Balkans, and beyond!
Arts & Entertainment
kamlo-barre-oriental-minor-blues
FA 582
20.00
DjangoBooks.com
https://www.djangobooks.com/Item/kamlo-barre-oriental-minor-blues
Kamlo Barre - Oriental Minor Blues
Kamlo Barre - Oriental Minor Blues
Rocked in the cradle of a resolutely Mediterranean culture, Pierre 'Kamlo' Barré borrows from the universal nomadic music-language of Andalusia, the Arabs and Hungarian or Romany gypsies. This world-music record, carried by the rare finesse of Barré's guitar, is a tribute to the itinerant lifestyle of those open to others.

The art of Kamlo has something of the nature of this form of creativity: his guitar is an extension of his voice and conversation, his history, with all its joys and suffering, his own itinerary. His guitar—precisely—adopts by turns the accents of the Saracens' mandola, the chitarra battente of the Italians, the lutes of the Moors and, of course, the guitars of Tziganes and Romany gypsies. The spirit of 'La Chope des Puces', the temple of gypsy-jazz in Clignancourt – Kamlo learned his letters there – undeniably breathes through the man's playing. He carries the flag high in bearing all those principles which might be summarized in words like heart, sound, elegance and pride.

PRODUCTION : KAMLO BARRÉ POUR FRÉMEAUX & ASSOCIÉS
KAMLO BARRÉ : GUITARE SOLO • CLAUDE MOUTON : C-BASSE • FANTO ET YAYO REINHARDT : GUITARE RYTHM. • CHARLES SIDOUN : PERCUSSIONS • MARTIN PUECH : GUITARE • EVA SLONGO : VIOLON.

1. Valse du sud (K. Barré) 5'17
2. Place de la Trinité (K. Barré) 3'25
3. Oriental minor blues (K. Barré/B. Casties/L. Bulcourt/O. Frossard) 4'35
4. Ishak ya Boutboul (d'après F. El Atrache) 3'29
5. Rue Baudelaire (K. Barré) 4'08
6. Blues for Mundine (K. Barré) 3'31
7. Limehouse blues (D. Furber/P. Braham) 3'13
8. Valse pour Jeannette (K. Barré) 5'34
9. La valse des niglos (G. Malla) 3'34
10. Camino del estrecho (K. Barré) 4'09
11. Blues for Mundine (K. Barré) 5'34
12. Coquette (J. Green/C. Lombardo/G. Kahn) 5'47
13. Hungaria (D. Reinhardt) 3'12
14. Les yeux noirs (trad) 3'42
Receive an in stock email notification for this item as soon as it becomes available.
7630 - Kamlo Barre - Oriental Minor Blues
Software: Kryptronic eCommerce, Copyright 1999-2020 Kryptronic, Inc. Exec Time: 0.080695 Seconds Memory Usage: 4.374657 Megabytes