This is it! The highly coveted and nearly impossible to find Enrico Macias model Favino!! Serial #179, built in 1971.

The Enrico Macias model was named for the famous Algerian/French singer who gained stardom via a unique style that mixes Algerian al Andalous, Flamenco, and 70's era pop.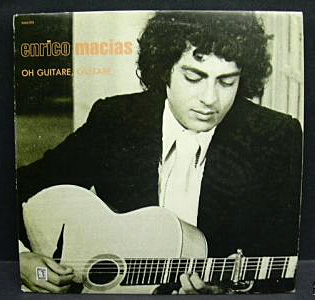 This model features maple back and sides, and a shorter 670mm Selmer scale length (most Favinos have a 675mm scale).

This one has standard MOP dot markers. Looks similar to the Maple Favino Bireli Lagrene played in his youth!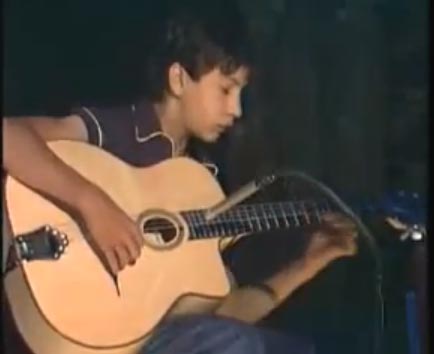 A number of famous Gypsy guitarists have played maple Favinos over the years. Bireli Largene played one in his teens and used it recently on the CD It's Alright with Me . Sounds amazing! Moreno and Mondine Garcia have also used maple bodied Macias style Favinos throughout their careers.
This unusual variation of the Macias model is a one-of-a-kind built expressly for the late Jordan Flakser, a highly successful photographer with many magazine covers to his credit including Time and Redbook. Jordan was a good friend of Jacques Favino and owner of Favino USA which imported Jacques' guitars to the US in the 1970s. All the specs are typical of the usual Macias model, save for the headstock which is slightly wider than normal. Jordan took many
photos of the Favino workshop
, including ones documenting the construction of his own guitar!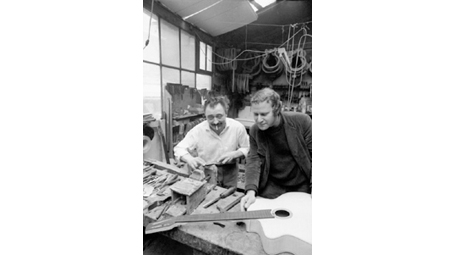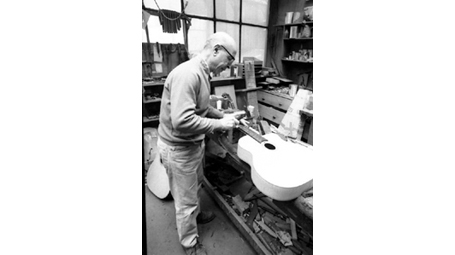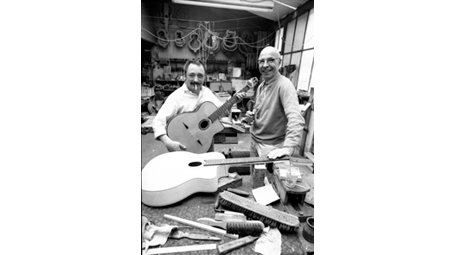 This is the only vintage Gypsy guitar I'm aware of that has surviving photo documentation of its construction!
As mentioned earlier, the Macias features maple back and sides and a spruce top. The guitar has a three piece maple neck and snazzy ivoroid binding. It has the original SB tuners and a replacement HSC tailpiece.

This instrument is in excellent condition. It plays easily with slinky 2.8mm action. There is some light finish checking, pickwear, and numerous small dings and scratches. All in all, it's the best preserved 1970s Favino I've come across, just breathtaking!

The tone of this instrument is simply glorious! It has the character and refinement that only age can produce along with the bark that Favino is famous for. More balanced than a typical Favino, this Macias model has the midrange fullness one would expect yet it's not overly dark or nasal. Single notes are snappy and crisp, with a lot of body while chords are wonderfully complex yet clear. Just one note immediately evokes late nite Gypsy jams around the campfire or the smoke filled cafes of Paris. There's no doubt, they don't build them like this anymore!
This is the CASH price...add 3% if you'd like to pay with a credit card