DjangoBooks.com
George Cordoba?
An individeual recently asked me the following:
cliff in tokyo
would you have any info on guitarist george cordoba?

he played with django's rhythm section a while, then with xavier cugat's band,

very littleinfo on him anywhere, i am in touch with his grandson who knows little of him, my old bassist form 1970 Tony Garnier who has been with bob dylan since 1989, was a family friend but other than that george remains an enigma...

thanks
I'd love to help, but I know nothing about this fellow. If anyone wants to help, drop a reply?
This guy is part of a small group researching the mysterious "George Cordoba".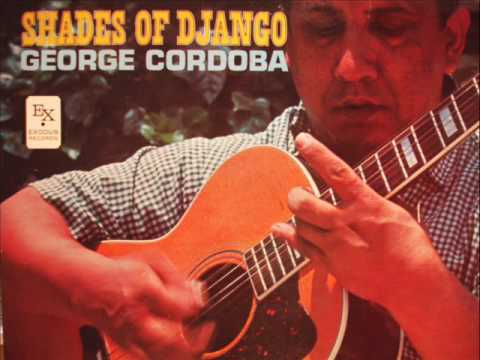 Software: Kryptronic eCommerce, Copyright 1999-2020 Kryptronic, Inc. Exec Time: 0.044233 Seconds Memory Usage: 3.450798 Megabytes