OK, for a while I thought to include the link to this video to one of the bountiful topics discussing rhythm playing, but I think this performance is so amazing that it needs to be a headliner.
The rhythm playing with it's intricacies is always a topic discussed often but it always seems to leave people split on two sides, one saying "be straight and solid!" and the other "it's so bland, like a chilly without vinegar!"
Especially this question which I thought was the one very easy for several people to be on a far extremes of a conversation while possibly trying to convey the same thing more or less which is staying solid on a beat, not making too many liberal choices so that the rhythm never steps on soloist, yet extremely dynamic, fun, conversational, far from boring.
Here it it answering all those questions and pleasing both sides of the field, Sebastien Giniaux and Mathieu Chatelain from Samois 2015, casual jam but one of the most stunning performances I've heard in the genre, Mathieu showing you everything you need to know: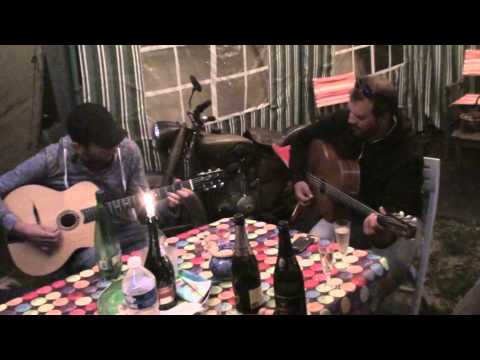 Every note wants to go somewhere-Kurt Rosenwinkel