"How am I to know?" 1929 Trumbauer Orchestra w. Lang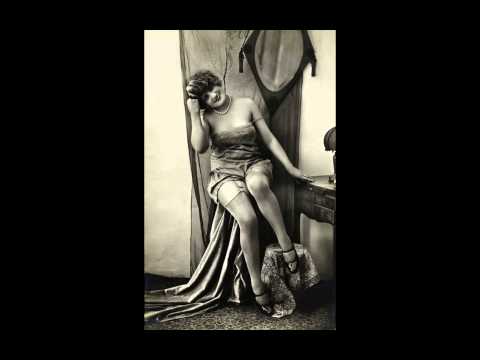 I just heard this tune for the first time last weekend at a 78 record collectors' meetup, and found Eddie's guitar work particularly enchanting. Hope you enjoy it as much as I do!
On my computer this comes out perfectly in tune in the key of A major, which begs the question... what key did the Trumbauer Orchestra actually record it in?
Ab? Bb? or actually A major? There's not much jazz on it thus the key of A major may possibly been chosen by the singer, Smith Ballew?
Anyway, if anybody wants to work out some of Eddie's lovely arps--- so different from anything in gypsy jazz!--- here are the basic chords, which also really different than anything you're probably used to playing but they sure have that real 1920's "modern white guys" sound...
B9 % Dm % E7 % A6 %
B9 % Dm % E7 % Em6 F#7
F#7 % Dm % E7 % A6 Adim
B9 % Dm % E7 % E7b9 A6
Have fun!
Will
I live in a little tourist town called Niagara-On-The-Lake, Ontario, Canada, which is about twenty miles north of Niagara Falls.

If you are ever planning on visiting the beautiful Niagara area, feel free to PM me and perhaps we can get together and do some jamming.