Hi guys (and maybe even a lady or two, who knows?)
Sorry I haven't posted anything Lang-related in such a long time... but I have a great excuse! On January 27, my first grandchild Marco was born, and he's taken up most of my spare time since then.
Anyway... revenons a nos moutons...
I'm here today to advance two controversial new Lang theses which I hope will provoke some discussion. Dissenting opinions are welcome as always.
##########
Controversial thesis number one:
Eddie sometimes either used a CAPO, or else tuned his guitar up a half step.
Evidence: Lang's coda to the Bix Beiderbecke- Frankie Trumbauer classic 1927 recording of "I'm Comin' Virginia".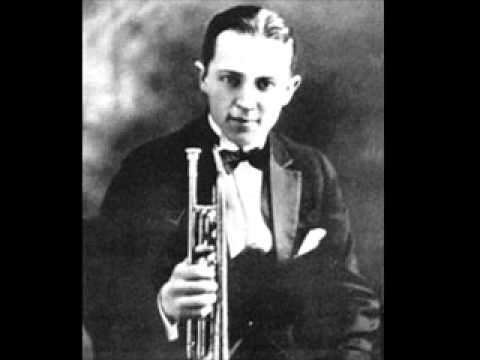 Your mission, should you choose to accept it, is to play along both with and without a capo on your first fret and tell me which version sounded more like Lang.
I would especially like to hear from anyone who can play those harmonics at the end in the key of F natural.
Of course, you can argue that the recording is not at pitch, and was actually recorded in E natural and not F.
But in this case, you are going to have to explain why you believe that the cornet and sax solos are in the key of E natural.
And I think anybody who plays with cornet or sax players will vouch for the fact that they never, ever choose to play in the sharp keys if they can possibly avoid them.
############
Controversial thesis number two:
Eddie sometimes used his THUMB instead of a plectrum.
OK, this one I admit I'm not quite so sure about, but I've noticed in listening to Lang a lot that sometimes his tone sounds sort of soft and airy when playing rhythm.
This was inadvertently confirmed the other day, when I needed to show up for band practice without my own guitar and had to borrow my bass player's old beater, an Asian dreadnaught copy.
Since there was no pick available, I had to play it with my thumb. Surprise! It sounded very much like Eddie's soft, airy rhythm sound.
Note that I am
not
saying that Eddie always played with his thumb. Certainly not in his solo recordings, or his duo recordings with Venuti, or his small group recordings with the Blue Four.
But here's what I suspect...
On any recording on which Lang was playing with a rather large ensemble, he would've been pretty much inaudible if he hadn't been positioned right on top of the single studio microphone.
That's just logical, n'est-ce pas?
Well, taking this logic one step further... suppose it was discovered somewhere along the line by some clever recording engineer, or Lang himself, that if Eddie were to play along with the ensemble using his thumb, that would actually sound better if he was stationed right on top of the microphone?
Is that too hard to believe?
##############
I prepared MP3 clips in support of these two theses, but somehow I can no longer see how to add clips to these postings. If anyone can tell me, I'd appreciate it.
Will
I live in a little tourist town called Niagara-On-The-Lake, Ontario, Canada, which is about twenty miles north of Niagara Falls.

If you are ever planning on visiting the beautiful Niagara area, feel free to PM me and perhaps we can get together and do some jamming.