There's a video of the two playing together this summer and I couldn't see it's been posted here before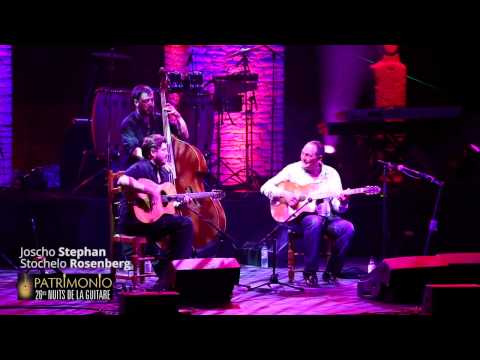 Stochelo is having a lot of fun. So nice to see the guy being so happy on stage after having played...thousands of shows!?
And it's super cool that old school is meeting up with new school, them two and there was a video of Angelo and Adrien playing together recently as well.
Somehow I haven't seen much generational mixing before so it's nice to see it finally happening.
Pay attention to the intro of "Spain". I don't if I ever heard two players being as tight in unison on this song as them?